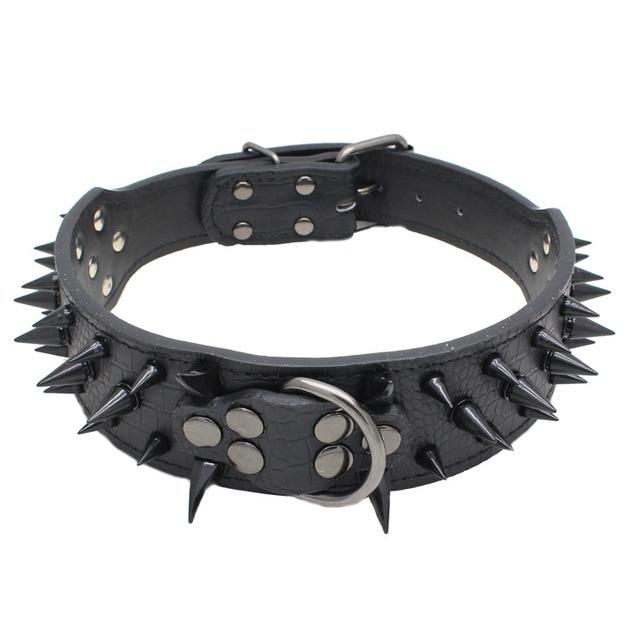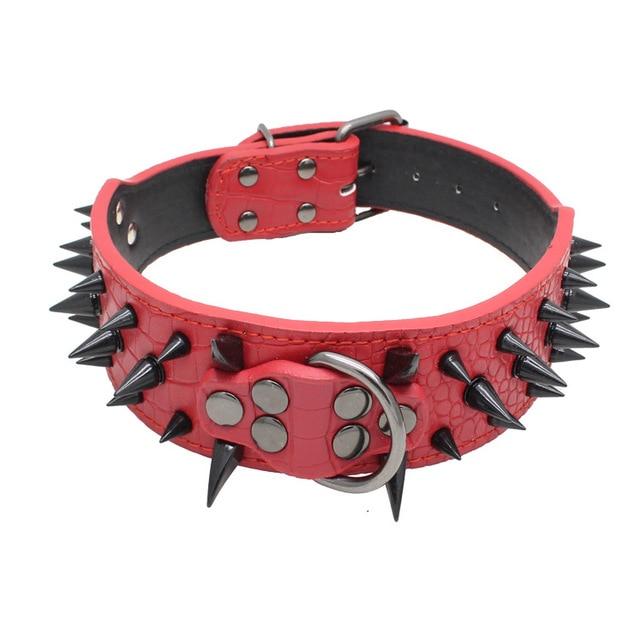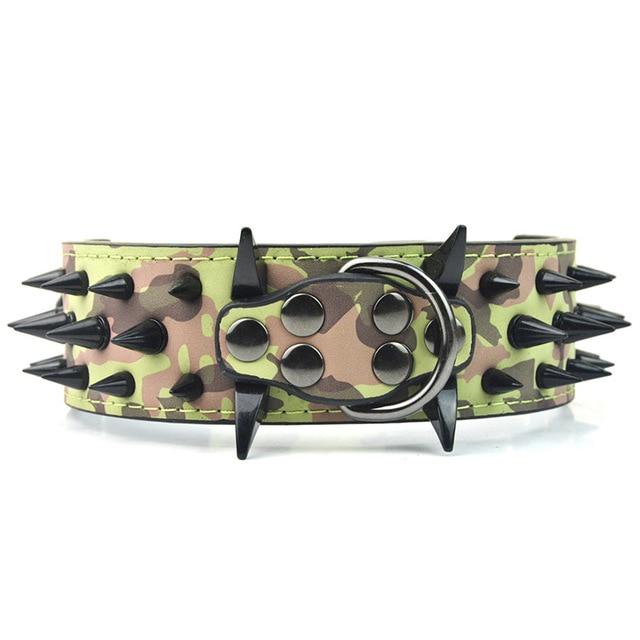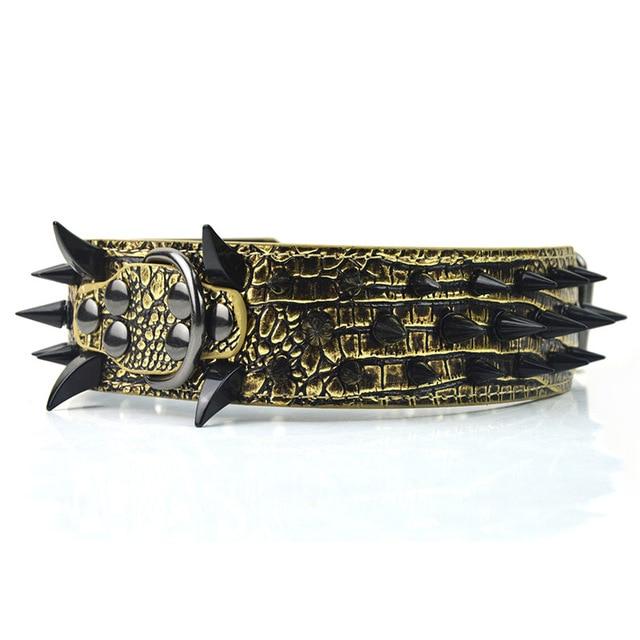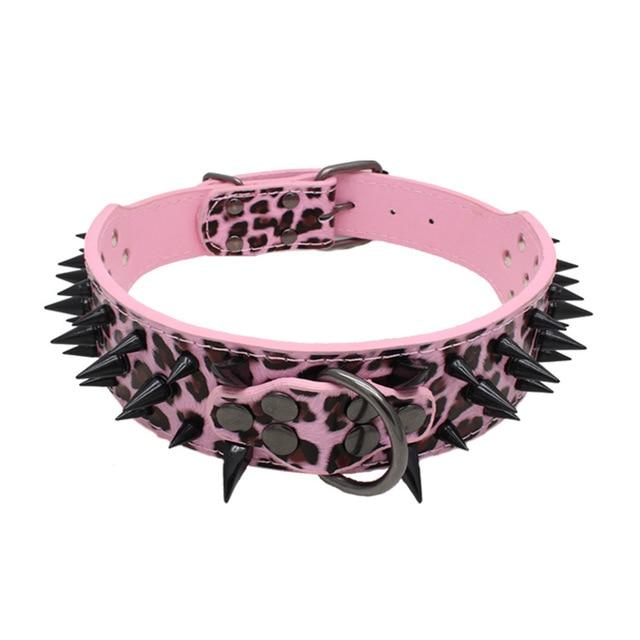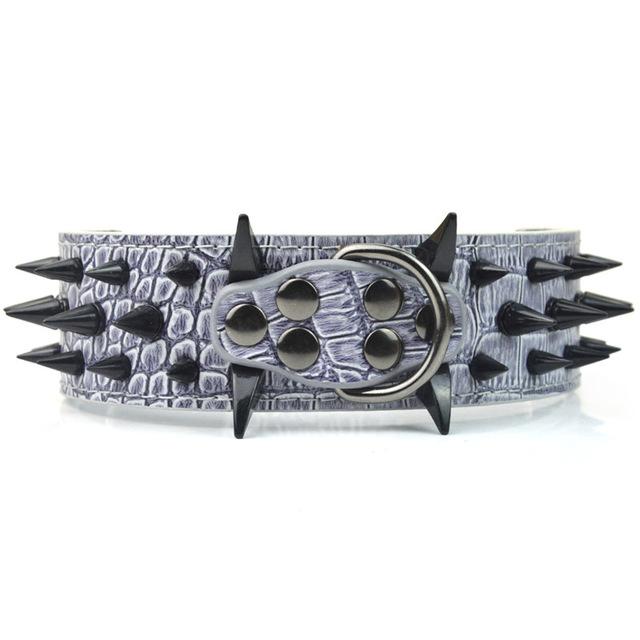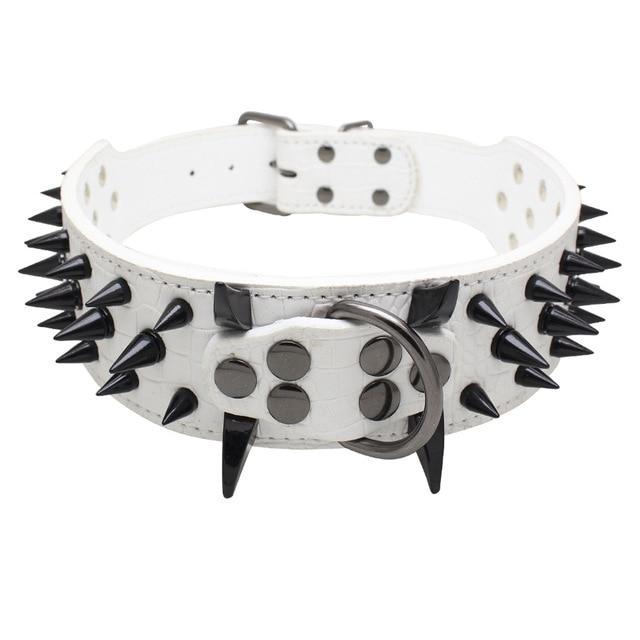 The Spike Studded Dog Collar is one of the best ways to bring out your pups fiery personality! We have designed these dog collars with spikes, so yes, don't worry, they won't harm your best friend! Each collar is made with premium leather for a long-lasting life span, this is combined with durable alloy buckles and a leash ring! These will be sure to make a statement about our mischievous poochs! 

Your browser does not support the video tag.

✓ Premium leather - ensuring that regardless of what our pups do, it will last years! 

✓ Spikes - customised with a splash of punk to bring out their crazy personalities! 

✓ Alloy buckles and o-ring - stainless and non-rust which is perfect for all weathers and simple to hook your lead too! 

✓ Multiple colours - add some style with our range of different colours to your furry friend! 

As dog owners, we know that buying a dog collar is always hard as you never want to buy something that doesn't show off your pooch or get something that lasts a few months of use! We have you covered with the spike studded dog collar to not only make your pup look amazing but look amazing for years to come!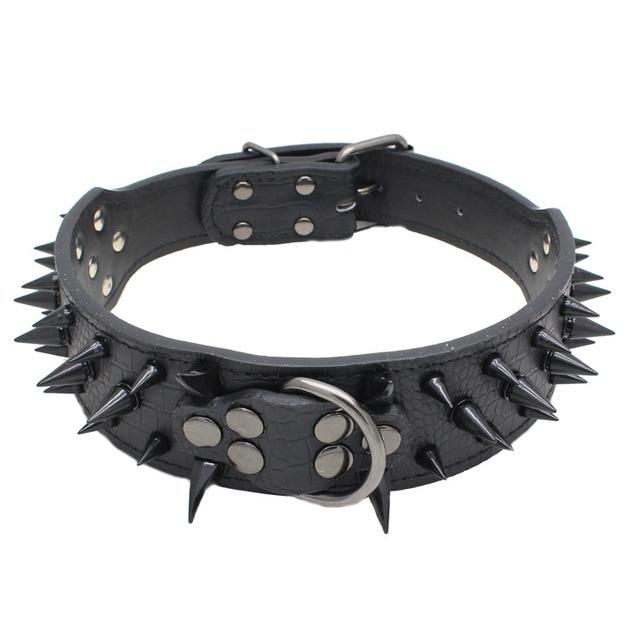 Spike Studded Dog Collar
Sale price
$26.99
Regular price
$31.99
Choose options