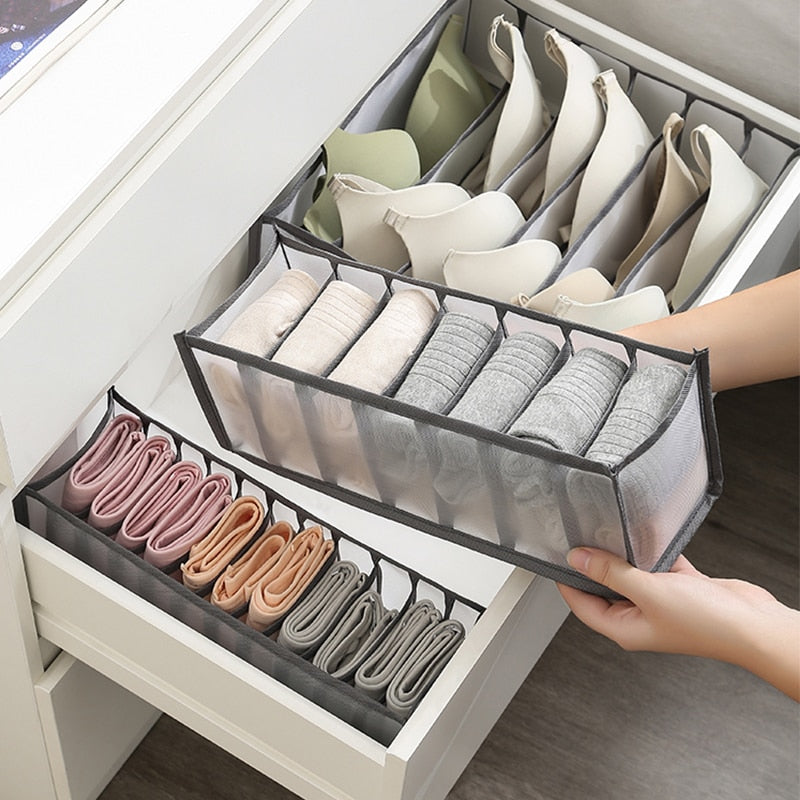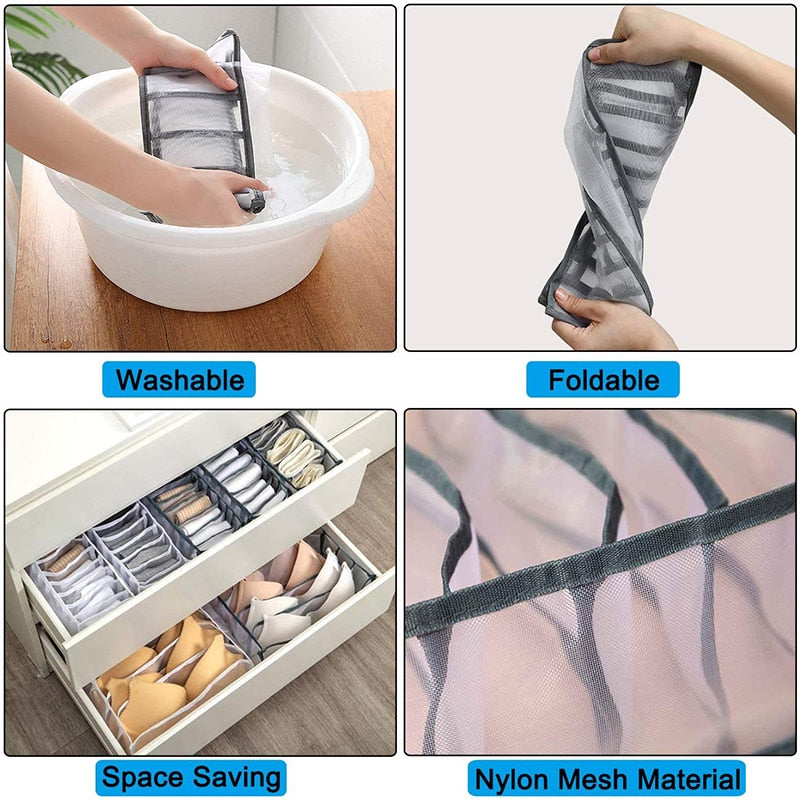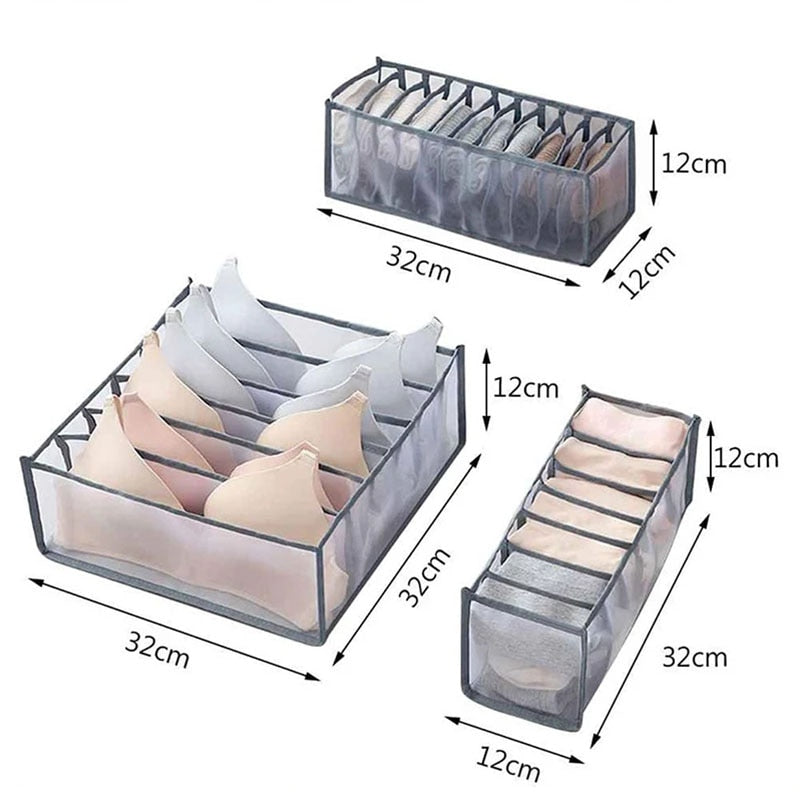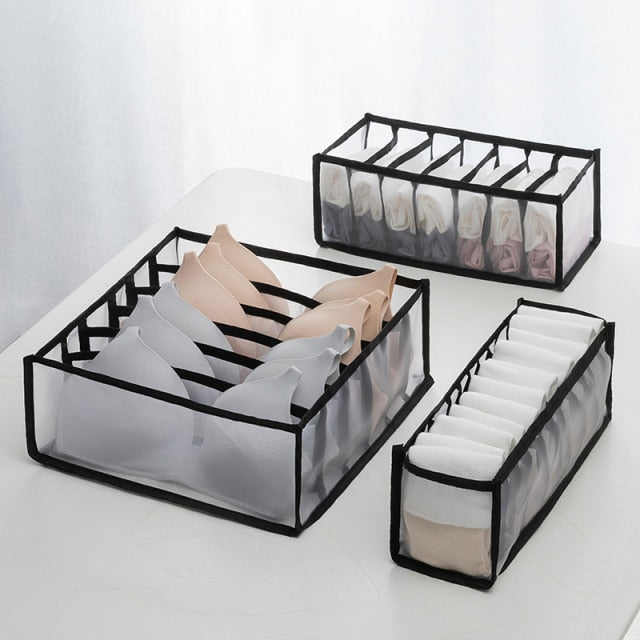 TIRED OF LOOKING THROUGH MESSY PILES FOR YOUR MISSING SOCK?

Are you tired of wasting time searching for your clothes in the morning? The Magic Drawer Organizer™ will make your mornings a breeze by keeping your socks together and your closet organized. Getting dressed before your morning coffee has never been easier!

NO MORE MESSY DRAWERS !


Our Magic Drawer Organizer™ has multiple compartments to neatly separate and store bras, underwear, boxers, and socks. Crafted with air ventilating mesh compartments, it avoids moisture build-ups to keep your undergarments fresh and tidy.  


WHY MAGIC DRAWER ORGANIZER™ IS EXACTLY WHAT YOU NEED?

✔ KEEP ORGANIZED AND CLUTTER FREE - Rated the #1 drawer divider in 2021, Magic Drawer Organizer™ is the perfect fix for a messy and cluttered wardrobe. 

✔ NO MORE MISSING CLOTHES - It allows you to neatly and easily store clothes, so you'll never misplace your socks, underwear, or bras ever again.

✔ BROWSE WITH EASE - Magic Drawer Organizer™ is designed with see-through mesh grids, allowing you to browse effortlessly and conveniently through your drawers. 

✔ FREE UP SPACE - No more cramming and shoving clothes into your drawers. Our drawer organizers' neat compartments allow you to optimize your wardrobe space.

SAY GOODBYE TO CLUTTER AND KEEP YOUR CLOSET TIDY

Keep  your socks, bras, underwear (& more) neatly organized with Magic Drawer Organizer™. 



KEY FEATURES


Made with durable see-through mesh nylon

Foldable for easy storage

KEEP YOUR DRAWERS ORGANIZED! CLICK "ADD TO CART" AND GET YOURS TODAY!





Each pack contains:

1 x 6 slot Magic Drawer Organizer™ measuring 32 cm x 32 cm x 12 cm

1 x 7 slot Magic Drawer Organizer™ measuring 12 cm x 32 cm x 12 cm

1 x 11 slot Magic Drawer Organizer™ measuring 12 cm x 32 cm x 12 cm
 

30-DAY MONEY-BACK GUARANTEE

Try our Magic Drawer Organizer™ completely risk-free for 30 days. If you are unsatisfied with it in any way, tell us how we can do better and return it for your money back.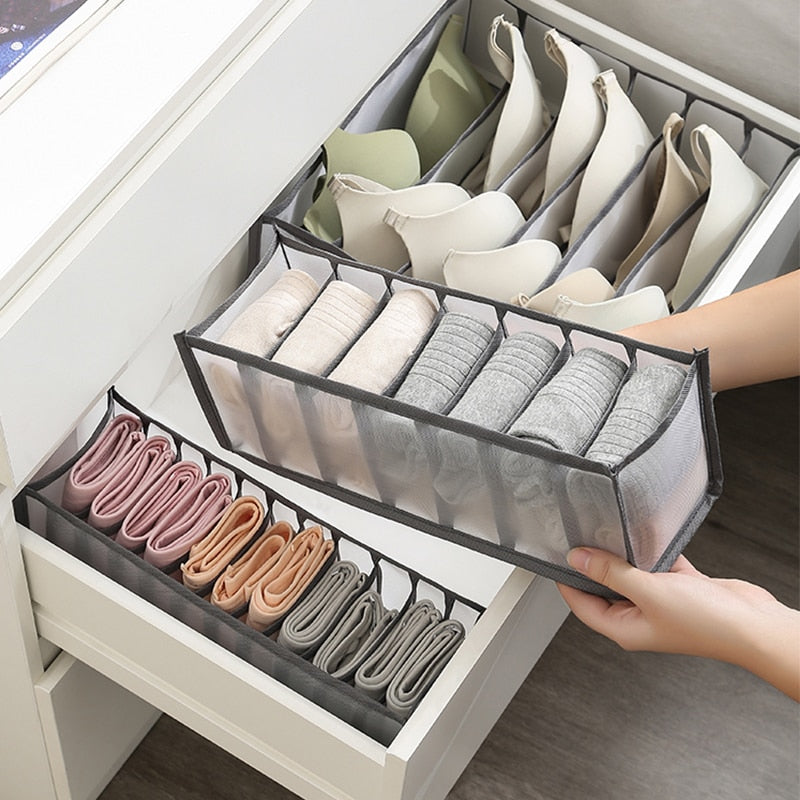 Magic Drawer Organizer™
Sale price
$25.98
Regular price
$39.98
Choose options